GOLD COAST SCHOOLIES PARTY TOURS 18+
The Gold Coast is the place to be for Schoolies 2018 and this is one year not to be missed! The most amazing beaches, awesome party events and tonnes of activities and attractions to celebrate the end of high school! Grab a 1-night pass for $49 or a Week Pass for just $99!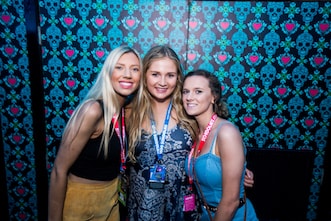 SCHOOLIES WEEK 1

Schoolies Week 1 (QLD Schoolies) starts on the 18th November & so do we! The Party Tour will hit up the top four Surfers Paradise venues on Saturday, Monday, Wednesday & Friday night! Party games, free BBQ to start & free pizzas along the way. You will not find better value than this. Party with the Amazing Down Under Crew and do Schoolies in Gold Coast style! When do the shenanigans kick off??

Over 18 Party Tour,
Saturday 18th, Monday 20th, Wednesday 22nd, Friday 24th November
Night passes only $49.00
Party with us all week - $99.00 (4-nights)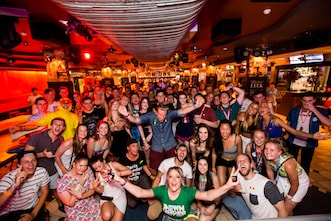 SCHOOLIES WEEK 2

Schoolies Week 2 (NSE & VIC Schoolies) starts on the 25th of November 2018! The Party Tour will hit up the 4 hottest Surfers Paradise clubs on Saturday, Sunday, Monday & Tuesday night! Party games, free BBQ kick off each night & even some pizza along the way. These party tickets are value packed. Party with the Crew from Down Under Party Tours and do Schoolies like the locals do!
Over 18 Party Tour
Saturday 25th, Sunday 26th, Monday 27th, Tuesday 28th November
Nightly tickets just $49.00
4-Parties with Down Under - $99.00 (Saturday-Tuesday)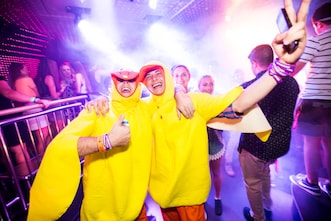 SCHOOLIES WEEK 3

We keep the party going for Schoolies Week 3 (from Saturday 2nd December 2018) with our friends at Wicked Party Tour! Get a taste of the 4x best Surfers nightclubs on Saturday, Wednesday, Friday & Saturday night! Hilarious games, BBQ at the start of each tour + pizza along the way. Do Schoolies VIP style without breaking the bank! Join our Party team for unbelievable Schoolies week!
Over 18 Party Tour
Saturday 2nd, Wednesday 6th, Friday 8th, Saturday 9th December
1-Night only $49.00
Party week pass $99.00 (4-nights)