Gold Coast New Years Eve Party Tour
You can forget about waiting hours in queues & paying outrageous cover charges on New Year's Eve 2018/19. Head in to Surfers Paradise & jump on the Down Under NYE Party Tour – it's Surfers Paradise's wildest New Years Eve club crawl! We will provide priority Free entry into four popular Surfers Paradise nightclubs, no one out- one in line-ups, fun party hosts & hilarious party games! Bring in 2019 in style with professional photos taken throughout the evening, so you have a record of all of your antics! The New Year's Eve Party Tours sell out every year and the first release of tickets are only $49 but limited to the first 100 people.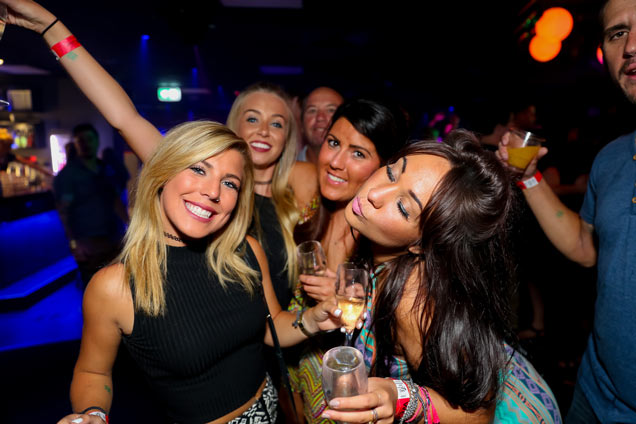 Bring In The NYE in Surfers Paradise
The Gold Coast is the place to be on New Year's! Tonnes of people flock to Surfers Paradise for its beautiful golden beaches, sun, surf and party atmosphere. The New Year's Eve Party Tour is the biggest club crawl on the Coast and it is one that is not to be missed! Visit the best of Surfers Paradise nightlife, sip on plenty of bevies with your mates and dance all night long! So get a group of friends together and start planning your holiday summer break because tickets sell out fast for our New Years Eve party every year!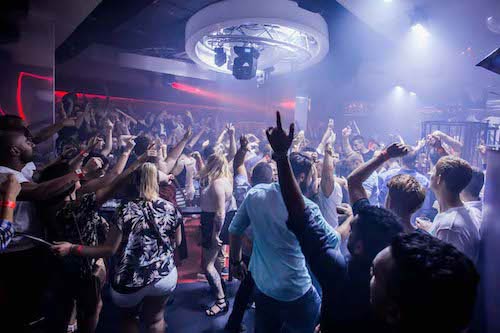 Your New Years Eve
Party Tour
Included on your New Years Eve Party Tour :
Free Entry into four Surfers nightclubs
Avoid crazy cover charges
Venue voucher at each club
Pizza & Nibbles
Awesome giveaways
Free Online party photos by a professional
$500 VIP nightclub & discount pass
Professional party host, crew & security
So get involved this New Years and hit up Surfers Paradise biggest club crawl!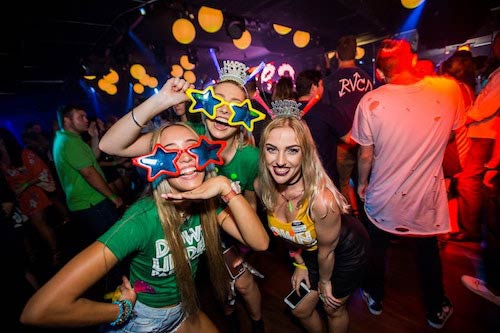 The Ultimate New Years
Eve Party Experience
So… let's get the party started! Meet your New Year's Eve awesome party hosts at 6:30pm as they hand out your exclusive arm band for the evening & get you into the party mood! Visit some of Surfers Paradise's most iconic bars and clubs. Your night will include an awesome New Year's Eve party host, professional photos and funny party games with awesome giveaways. You can forget about the slow lines and the hassles because with guaranteed guest list entry you will get priority entry with us! So hurry up and don't miss out on Surfers biggest New Year Eve Party Tour!
BUY TICKETS HERE