Hens Night Surfers Paradise
Do you have a Hens night coming up? Are you looking for a memorable and unforgettable bachelorette night out with the girls? Then why not join the Gold Coast Down Under Party Tour?! Carve up shapes on the dance floor all night long as you and your mates hit the biggest and best clubs in Surfers Paradise! The Down Under party planners are dedicated to planning the best Hens night ever! This is the night you can let your hair down, drink plenty of champagne and celebrate your big day coming with your besties in style!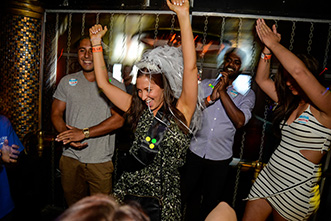 Hens Night
Party Tour!
Make sure you let one of our Down Under team member's know it's your Hens party because the bride to be gets to go for FREE! This is a night you don't want to miss out on and forget! How about having some pre-bevvies at your hotel…better yet why not have a sexy topless waiter serve you and the girls loads of bubbles and nibbles before you head out on the Down Under Party Tour!
Kick start your night at the iconic Melbas on the Park before heading off to the absolute best pubs and clubs that the Gold Coast has to offer. A Down Under Party Tour is sure to make for a memorable Hens night, chocker block full of dancing, drinks, hilarious hens night games, prizes, pizza, and partying!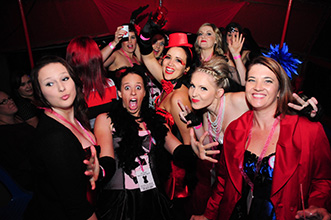 Customise your
own Hens Party!
Down Under's party planners are here to help you make sure your Hens night out goes as smoothly as possible. Down Under can tailor-make to any individual style, taste, and budget.
Customise your own package to make the best Hens night you have ever dreamed of! With hundreds of party ideas and activities to choose from, Down Under can guarantee an unforgettable event jam packed full of fun, and sure to be a night to remember!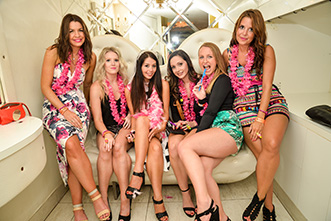 What Else Can
Down Under Do!
Down Under has a huge range of Hens party ideas, not only on the Gold Coast but all over Australia! Down Under party planners have personally searched, tried and tested hundreds of daytime and night time activities to bring only the best Hens party ideas to you! Cruise the Broadwater canals of Surfers Paradise, or sip on a delicious cocktails along Brisbane river.
You could learn a cheeky pole routine or dance the night away in your every own private reserved booth! Whatever your heart desires, Down Under can organise it for you! Whether it be in Brisbane, Gold Coast, Melbourne or Sydney, let us take the stress and hassle away so you can sit back relax and enjoy your big Hens night out!