Halloween Surfers Paradise 2018
Halloween can be very scary… you never know what is hiding under the sheets! Let us be your saviour as you will fall in Craaazy Hauuunting Love with the Down Under Party Tour Halloween Special, Gold Coast, Surfers Paradise! Whether you are too cute to spook or shockingly terrifying, you will have a fang-tastic time with us!

Grab your tickets today for the Halloween Party Tour, Wednesday 31st October 2019 for only $49!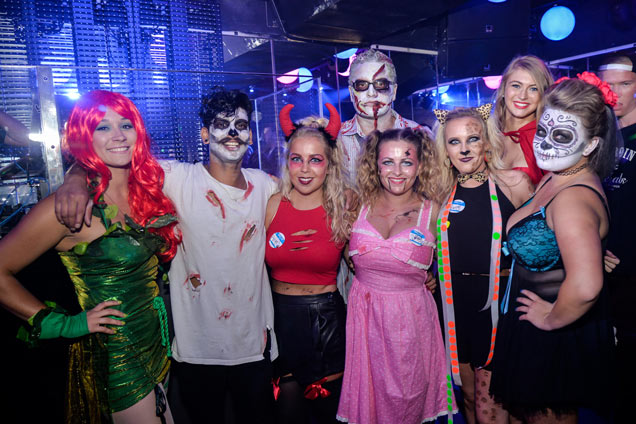 If You've Got It
Haunt It!
Join in on the most fright-tastic Halloween Party that you will ever experience in your mortal life! Meet and scare your spooky Down Under crew at Surfers Paradise Beer Garden @ 6:30pm sharp… kitchen knife sharp!
Bring your ID and Down Under Party Ticket with you or you will be witch-cackled all the way back to your hotel! We take you to 4 of the sickest venues that Surfers Paradise has to offer.
You will be gagging for more with the Surfers Paradise Beer Garden, Asylum nightclub, Bedroom Lounge bar & Sin City night club all opening their doors to you!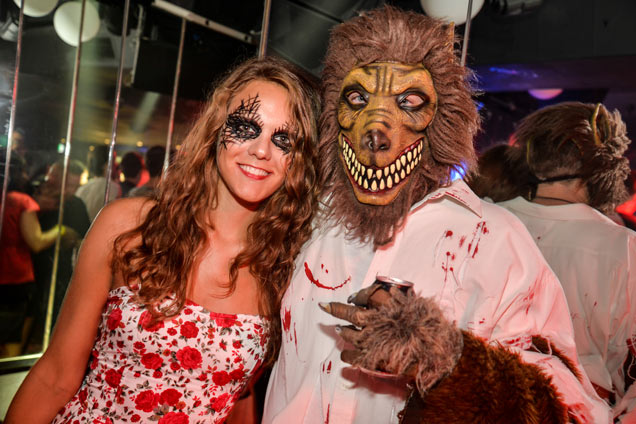 We Don't Bite...
Hard!
Your HALLOWEEN Down Under Party Pack includes these Spooktacular Enticements:
4 most FREAKISHLY AWESOME venues in Surfers Paradise
Buffet meal at your first venue
4 VIP (Very Important Pumpkin) Nightclub Entries
• Spook-a-licious giveaways at every venue!
No Painful cover charges
FREE Spooky party photos posted online
Pizza & nibbles to keep you SCARING! all night long!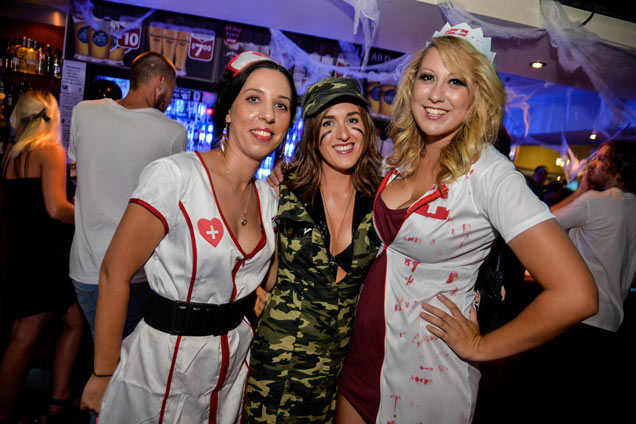 Me and My
GOUL-Friends
You Little Monster you! Look out for the SPOOKIEST PARTY CREW to hit the Halloween scene! With an amazing yet TERRIFING MC to host the night, along with his band of Creatures to party along with you! You will be at the edge of your seat! Not to mention the…
Awesome HALLOWEEN Special party games!
Killer prizes to be won for the BEST COSTUMES!
And 100s of fellow FRIGHTFUL guests
BUY TICKETS HERE