SCHOOLIES GOLD COAST 2018 EVENTS
The Gold Coast is the place to be for Schoolies and this is one year not to be missed! The amazing Surfers Paradise beaches, awesome Schoolies party events and tonnes of fun activities and attractions to celebrate your end of high school!
SCHOOLIES GOLD COAST PARTY BOAT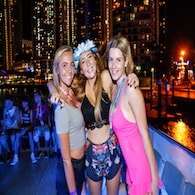 Schoolies Party Boat All Ages
It is time to celebrate the end of year, let your hair down & lap it on the Gold Coast!! Down Under has the best party boat to rock out on, for you and all your mates - even the underage ones!
More about Schoolies All Ages Party Boat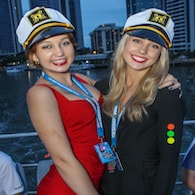 Schoolies Party Boat Over 18
Hop on board our awesome party boat, with a DJ onboard, fully stocked bar, tasty finger food and 300 hundred of your other Schoolies mates. This is one party you will not want to miss out on!
More about Schoolies Party Boat 18+
SCHOOLIES GOLD COAST PARTY TOURS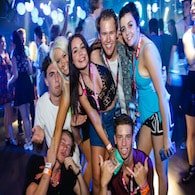 Schoolies Party Tour Tickets
Join the Down Under Party Tours at 4 clubs every night, a bunch of party games & even a mad feed on every club crawl- you will not find better value than this! Check out these awesome Schoolies deals!
More about Schoolies club crawl Surfers Paradise