GOLD COAST SCHOOLIES WEEK 2 YOLO PACKAGE
Down Under Party Tours have joined up with SCHOOLIES DO IT BETTER to bring you everything you need to make sure your week is one to be remembered! This amazing Schoolies Package includes a week-full of Club Crawls, a 5-night 1800 Ultimate Party Pass & a ticket for the Schoolies Party Boat!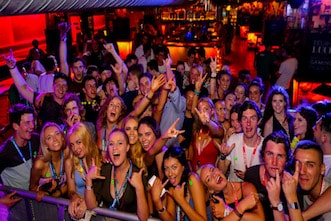 SCHOOLIES PARTY TOUR

Soak up the Gold Coast's most iconic nightclubs EVERY NIGHT on the Party tour. The Amazing Down Under Crew will host a bunch of party games and make sure you're fed with a BBQ and the start and pizzas along the way– not only do they know how to party, but they'll keep you safe (which is a good point for your rents)! With all this great value, your Down Under Pass includes...

Saturday 26th Nov – Friday 2nd Dec (Over 18 Party Tours)
Free Entry into 4 of the best Surfers Paradise Nightclubs every night
Free Feed at the first venue every night!
Hilarious Party Games throughout the week
Giveaways & prizes on every tour!
Professional Photographer capturing the action
Free online photos -so you can tag your friends
Professional MC host on the Mic every night!
Private security – Safety first!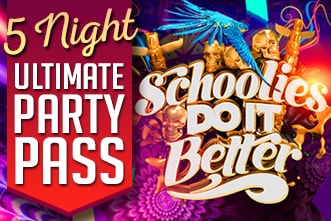 1800SCHOOLIES PARTY PASS

To get the most out of Gold Coast Schoolies Week 2, you'll need the Ultimate Party Pass, which is the perfect combo with your Schoolies Party Tour & Schoolies Party Boat Tickets! The Ultimate Party Pass gives you access to AFTER PARTY @ Melbas newly renovated Nightclub, which will be hosting this sick DJ lineup:
Ultimate Party Pass 2016 – Melbas Nightclub
Saturday 26th Nov – Toga Party (ft. Joel Fletcher)
Sunday 27th Nov – Melbourne Takeover (ft. Brynny)
Monday 28th Nov – Bush doof (ft. Vini Vici)
Tuesday 29th Nov – Geordie Shore House Party
Wednesday 30th Nov – Frat House (ft. Will Sparks)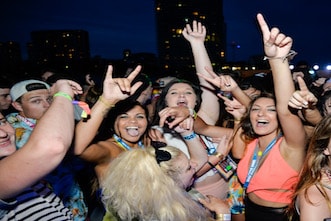 SCHOOLIES PARTY BOAT

Down Under will be hosting the sickest Over 18 Schoolies Boat Parties on the Gold Coast!!! Departing from Fisherman's Wharf, just a quick Uber/Bus away from the Schoolies action. This 2.5-hour cruise, boasts a rooftop dance floor with a DJ pumping the beats with amazing lighting and sound! Get down with 300 of your fellow Schoolies with the iconic Surfers Paradise skyline as your backdrop!
Monday 28th Nov (Over 18 Schoolies Party Boat)
Free Finger Food on board Complimentary drink (upon arrival)
Cheeky party games on board
Traffic light party stickers- so you know who is single!
Pro nightlife photographer capturing the party boat shenanigans
Free photos posted on Facebook - tag your friends
Themed party night (TBA)