Australia Day Event Surfers Paradise
Australia Day is about celebrating being True Blue & what better way to do that then with Down Under Australia Day pub crawl! Spend your Australia day 2018 at the Surfers Paradise beach & your night partying in the heart of the famous Surfers Paradise night life, with the sickest Aussie-themed clubbing experience that you will ever be a part of! Huge prizes, giveaways all night & Australian-themed party games to get that Aussie competitive spirit going! Our Australia Day festivities run from Friday 26th – 27th January 2018.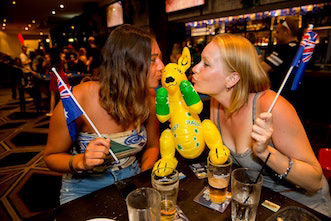 Australia Day Pub Crawl
Experience a Down Under Australia Day Party like you have never seen before with free entry into the top Surfers Paradise nightclubs, Australia-themed party games & huge prizes to be won! Special Australia Day 2018 Pub Crawl on Friday 26th Jan starts at 6:30pm. Grab a feed (before 7pm), chuck on some face paint & let's celebrate Australia Day the Down Under Way!
Beergarden
Bedroom
Cocktails
Sin City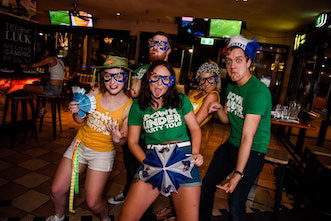 Australia Day Weekend
Australia Day weekend is jam-packed with value, hitting a different line-up of surfers Paradise clubs every night! Kick start the weekend with our Special Australia day party tour on Friday night, then back it up with a Down Under Weekend Pass for Saturday! If you think you have what it takes get your 2-night Australia Day weekend tickets for only $69!
Friday 26th January – Down Under Party Tour
Saturday 27th January Down Under Party Tour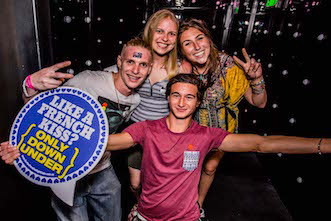 Down Under Inclusions
Join us this Australia Day Surfers Paradise & get a tonne of Down Under inclusions on top of the mountains of laughs & unforgettable moments that come with the Down Under experience…
4 of the best bars & clubs in Surfers Paradise FREE ENTRY
Buffet meal & Pizza along the way! FREE FOOD
Prizes for best dressed + Party games! ALL NIGHT
Party photos posted on Facebook FREE PHOTOS
Awesome party crew to take you from club to pub WILD TEAM
Professional MC hosting the night AUSSIE HOST